Qufeng Liquid
Posted:2016-10-18 Hits:1735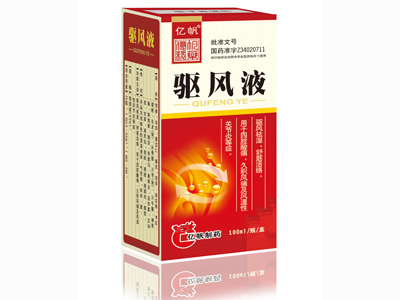 Approval No. :Z10983141
Functions: It may be used to clear dampness and stimulate the circulation of the blood and cause the muscles and joints to relax. Also, it may be used for limp pain , accumulated rheumatalgia and rheumatic arthritis.
Specification: 100ml/vial.
Dosage & Administration:15-30ml each time with 2-3 times daily.
Package: Medicine plastic bottle; 100ml × one vial.